Well that week pretty much flew by. It was so nice to catch up with my sister and just let my guard down and relax for a bit. We didn't have anything really specific planned beforehand, so I just kind of made things up as I went along.
The typical Singapore tourist comes here for perpetual shopping trips, fancy hotels and/or cosmetic surgery. Therefore, I didn't notice a ton of backpackers and probably wouldn't have stopped here had my amazing sister not been here with a free place to stay. However, there is a ton of budget-friendly culture, fun and excitement to be had if you know where to look.
Here are my highlights:
Red Dot Design Center
If you're a design geek like me, you have to visit the Red Dot Design Museum. It's a bright red building on the outskirts of Chinatown and it's full of all kinds of innovative and modern design including industrial, product, packaging and concept. There are lots of interactive iPad displays and you can touch and play with everything! There's some neat stuff in the shop as well. I picked up a couple letterpress postcards and seriously considered a recycled vinyl laptop sleeve. Learn more about Red Dot and their international Design Awards here.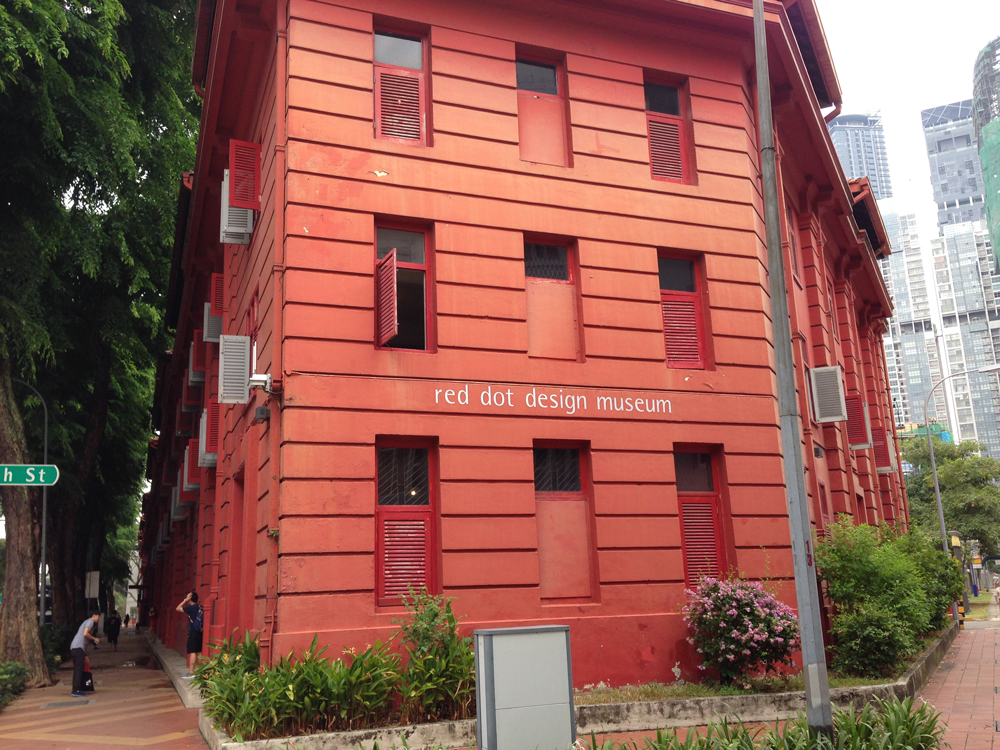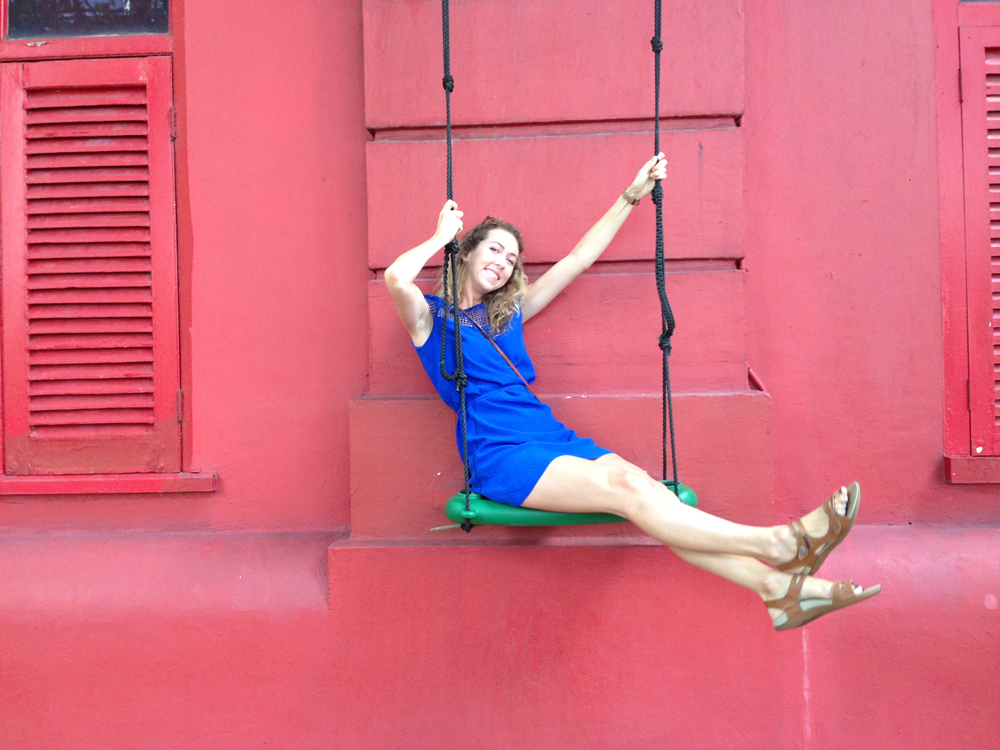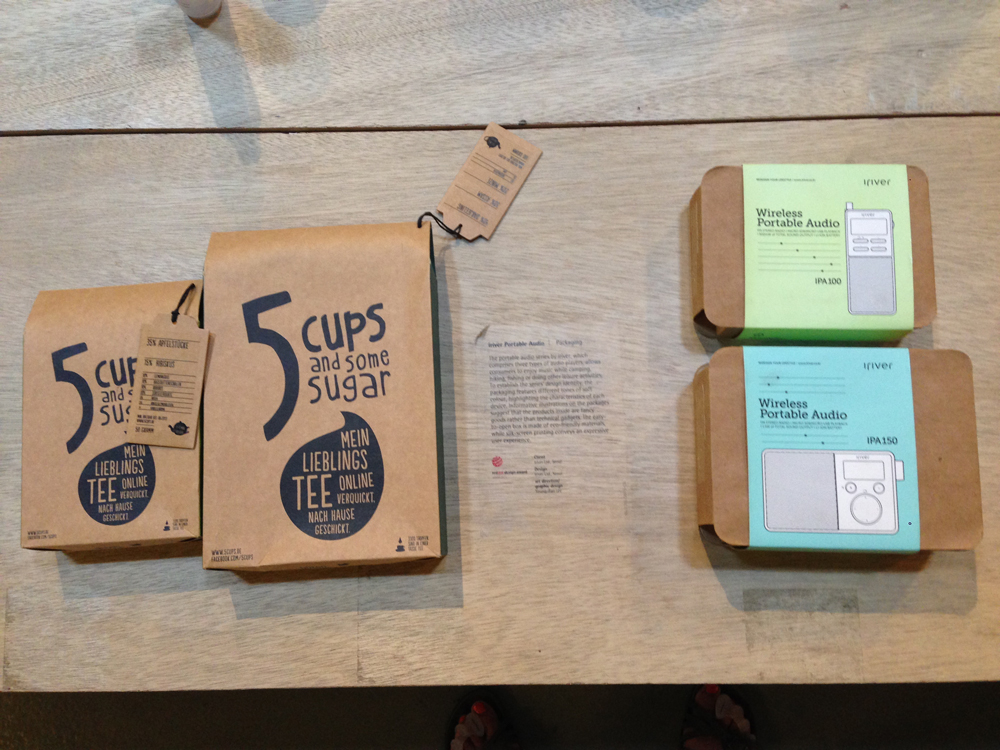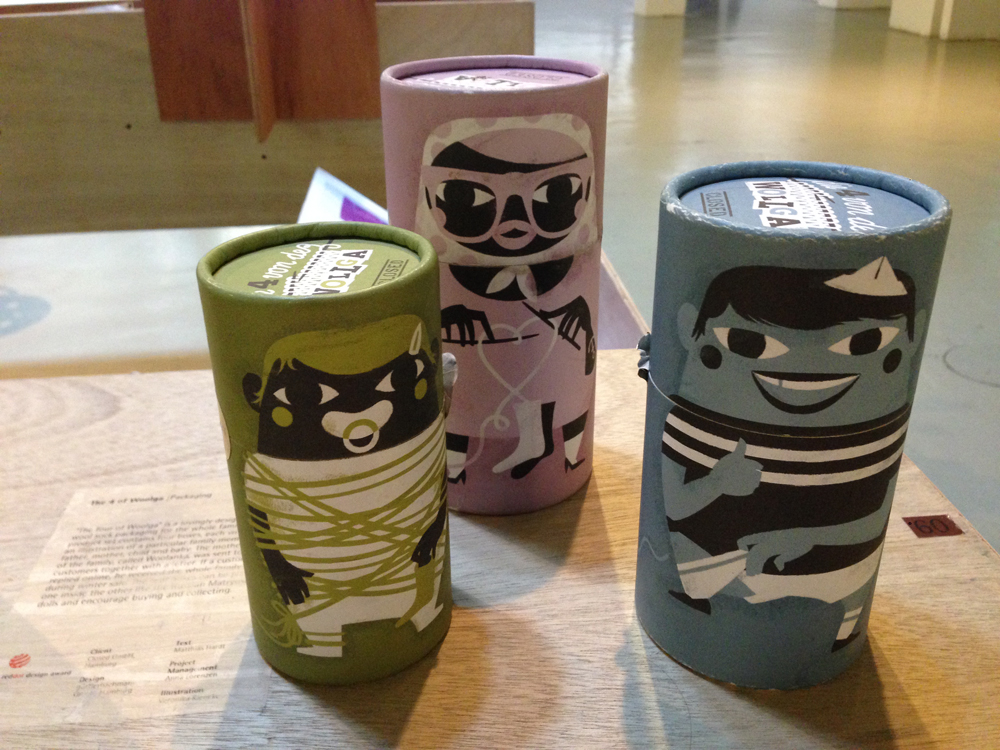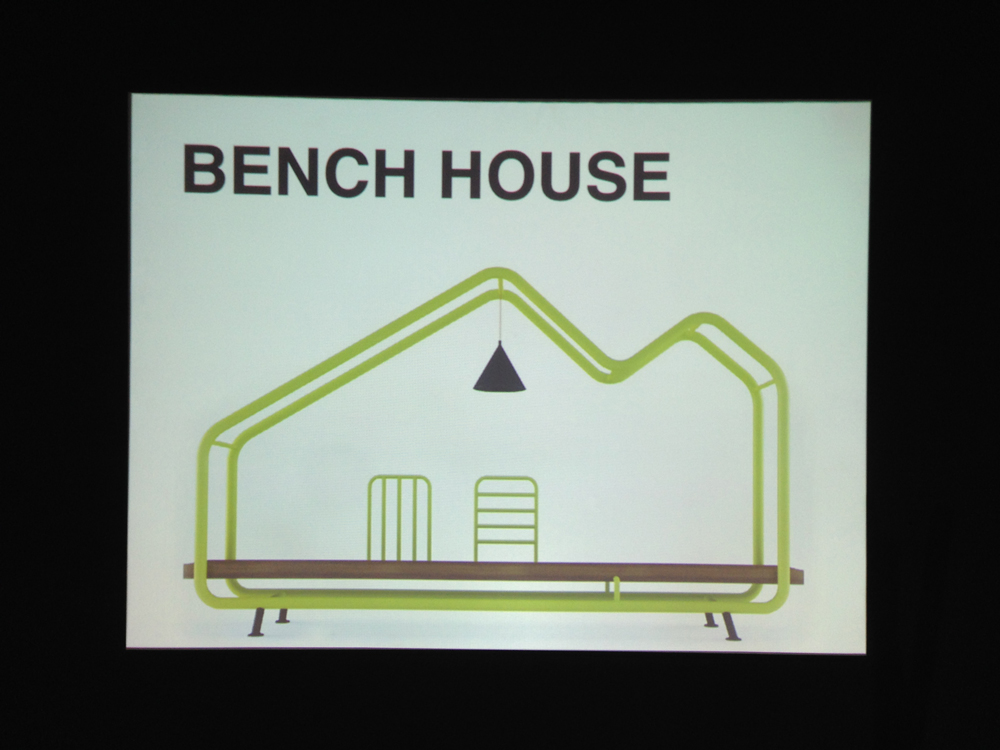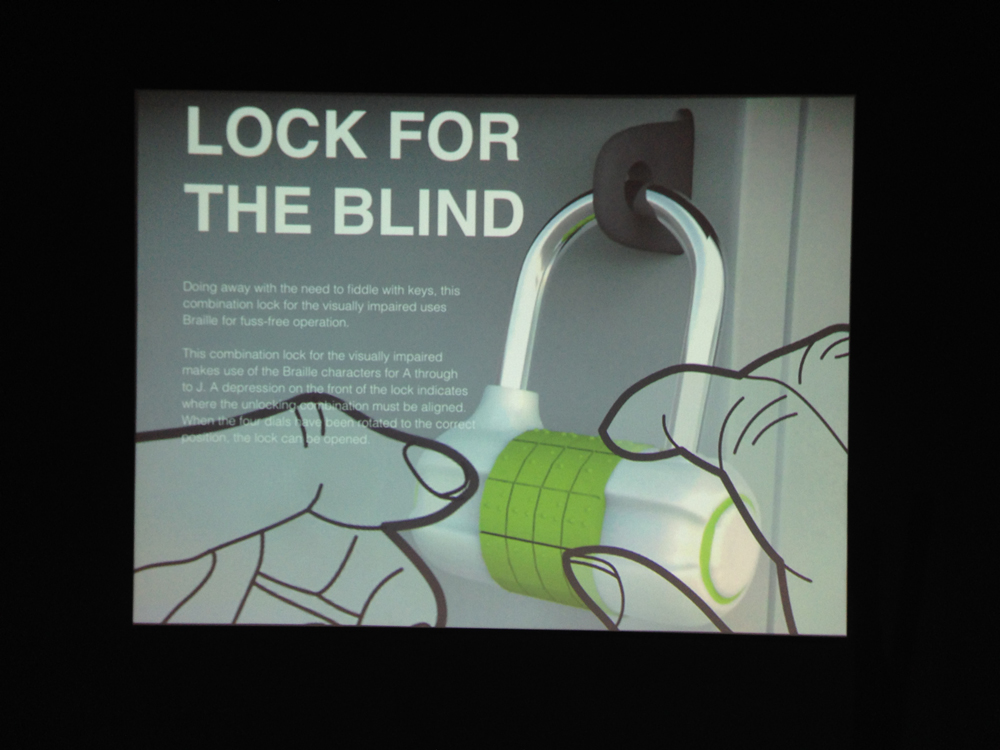 Chinatown
Of the designated traditional ethnic areas, Chinatown was the most fun. The streets are lined with lanterns small shops selling everything from silk robes to custom cut paper portraits and any & all kinds of Singapore and traditional Chinese souvenirs. And there is also no shortage of meal options. You'll find fresh produce (including the spiky, stinky-foot-smelling fruit, Durian) street food vendors and more traditional restaurants. I'm quite sure I need to start employing a food chaperone that is more familiar with these exotic foods, because I've made some regrettable decisions. The most memorable being a delicious-looking mountain of rainbow snow cone bliss, which turned out to be more like miscellaneous, dessert nachos. The base was beans, mystery jelly and pieces of mangosteen supporting an odd-tasting assortment of flavored ice and then topped with creamed corn. Taste, texture, everything, was just weird.
The Buddha Tooth Relic Temple is a must-see with its colorful, ornate decor and literally hundreds of statues and I was quite surprised to see people square dancing (to modern, English pop music, no less) near the Chinatown Complex.
Gardens by the Bay
These giant greenhouse gardens are located in the shadow of the huge and hideous (IMO) Marina Bay Sands Hotel. There are actually two Gardens by the Bay, the Flower Dome and the Cloud Forest. Jamie and I opted to only do one as we were short on time and didn't want to pay double the cost. The cloud forest was a nice respite from the city summer heat and we walked past the waterfalls, up the ramps, around the top and back down to the educational area. The flora was immaculately maintained and they even used misters to simulate foggy clouds. At the end, there is a dark room full of colorful, projected info graphics that educate you about the environment and it's biggest threats and you end by watching a short doomsday video about climate change where they describe a dying earth over the next hundred years. Then they rewind and give you hope again saying all that can be avoided if we take action today. They're preaching to the choir with regards to me and my sister but I hope it had an impact on everyone else passing through. This time, I didn't mind exiting through the gift shop because they had a bunch of awesome & eco-friendly stuff. I found some beautiful post cards designed by Peranakan Inspirations as well as this awesome little travel backpack that folds up into a small pouch.
And I can't forget the super trees! They are these hybrid plant/solar structures that stand about 16 stories tall and collect solar energy so they can light up at night so they're self-sustaining. And the look pretty cool too.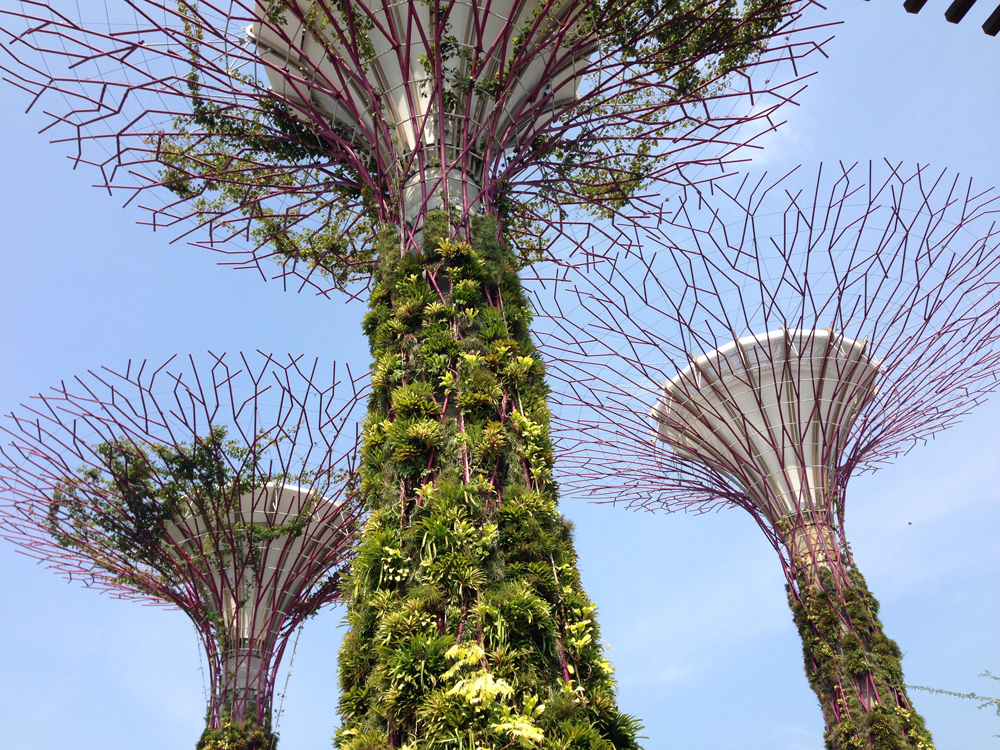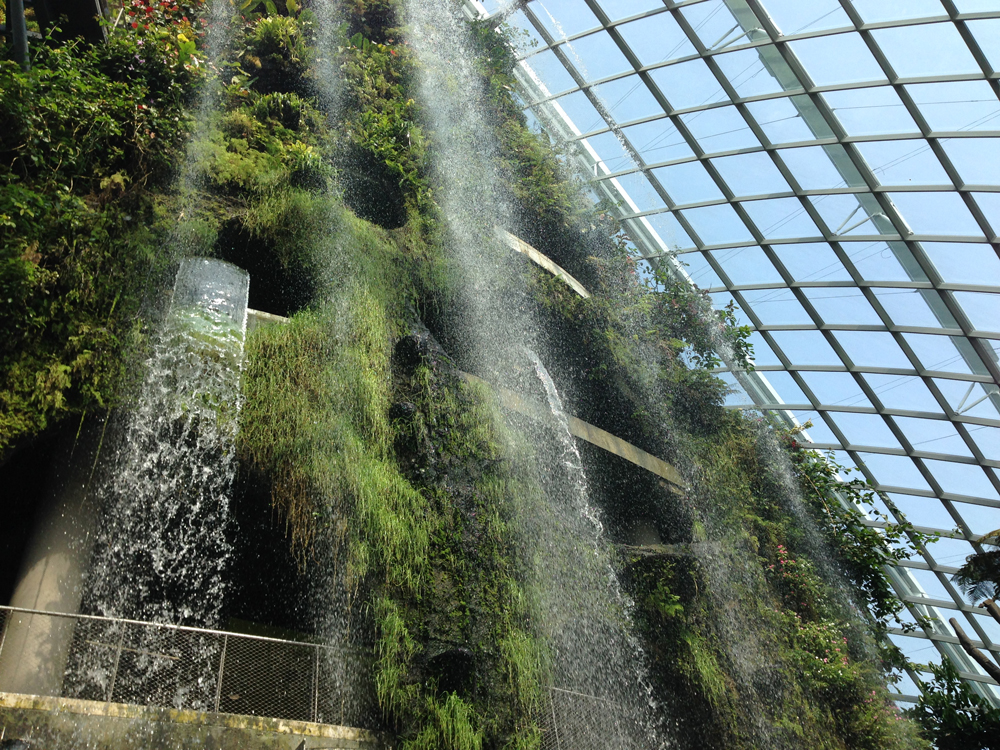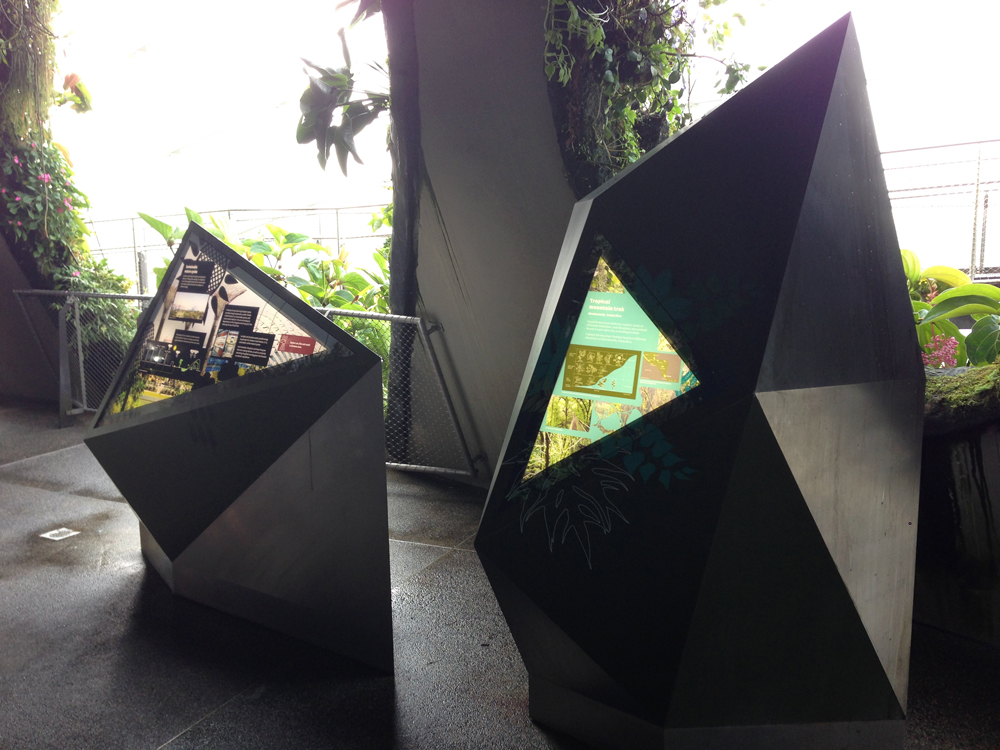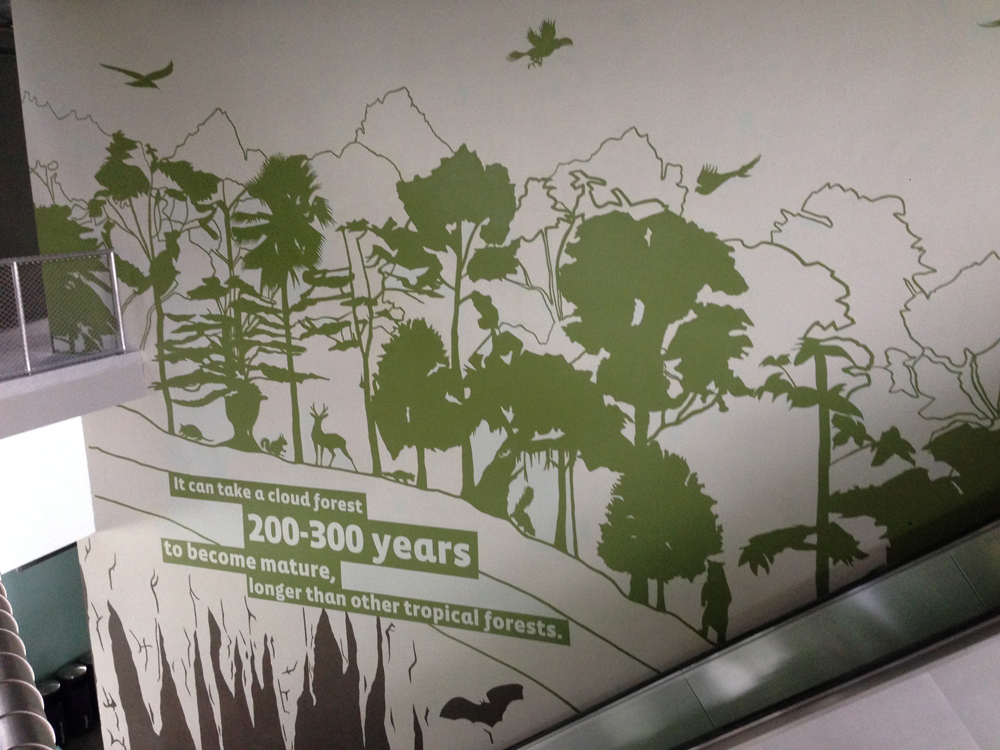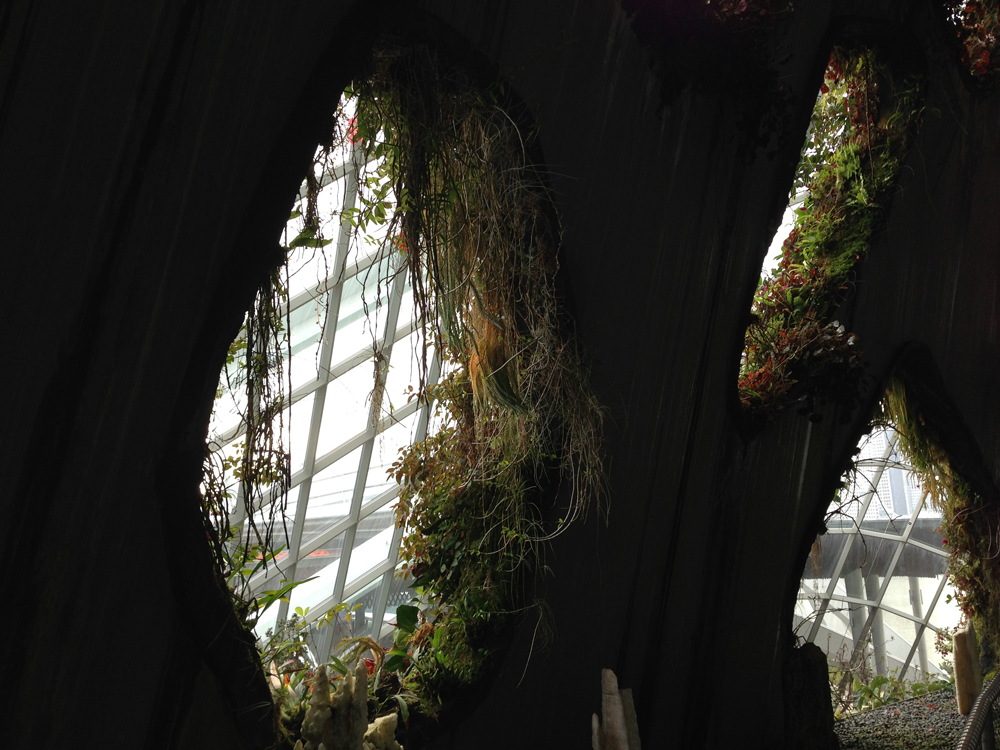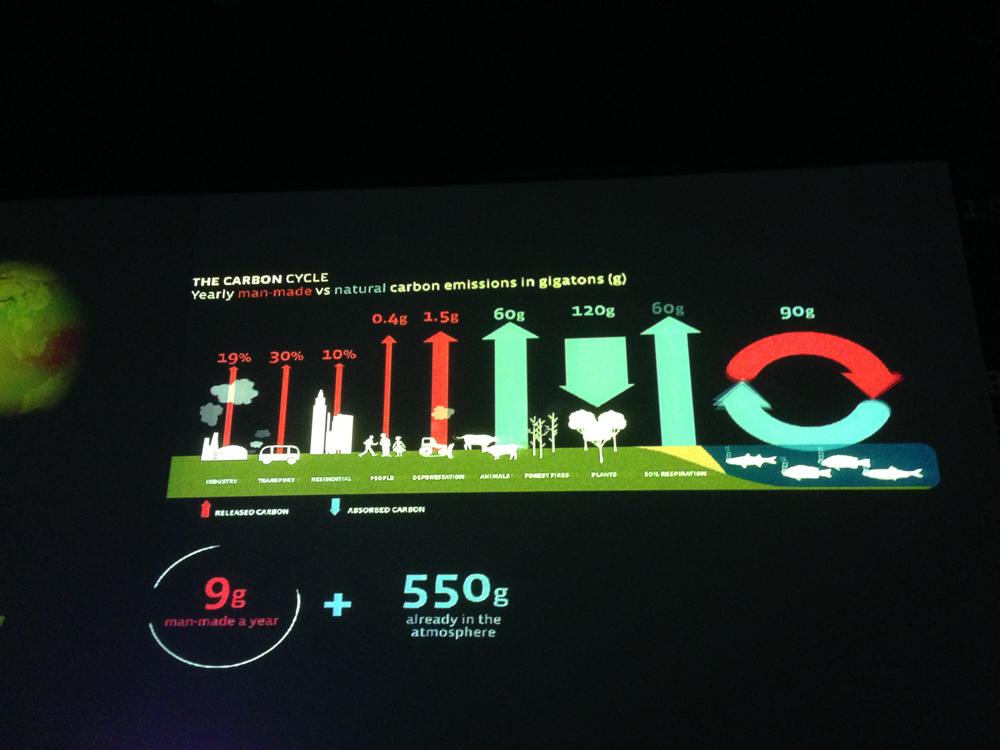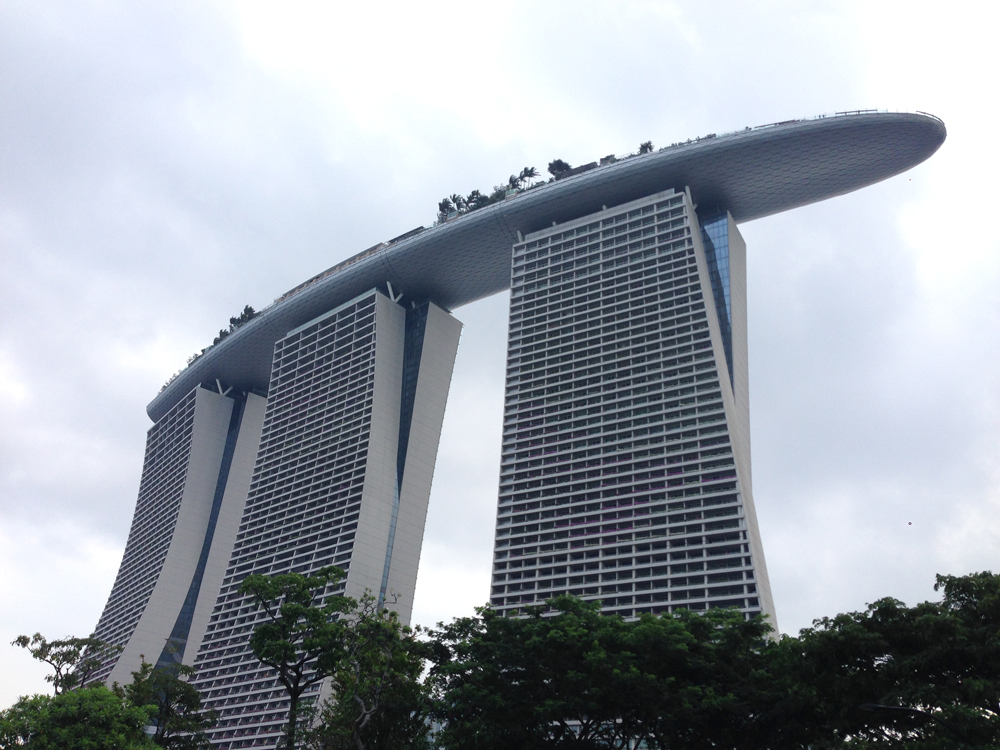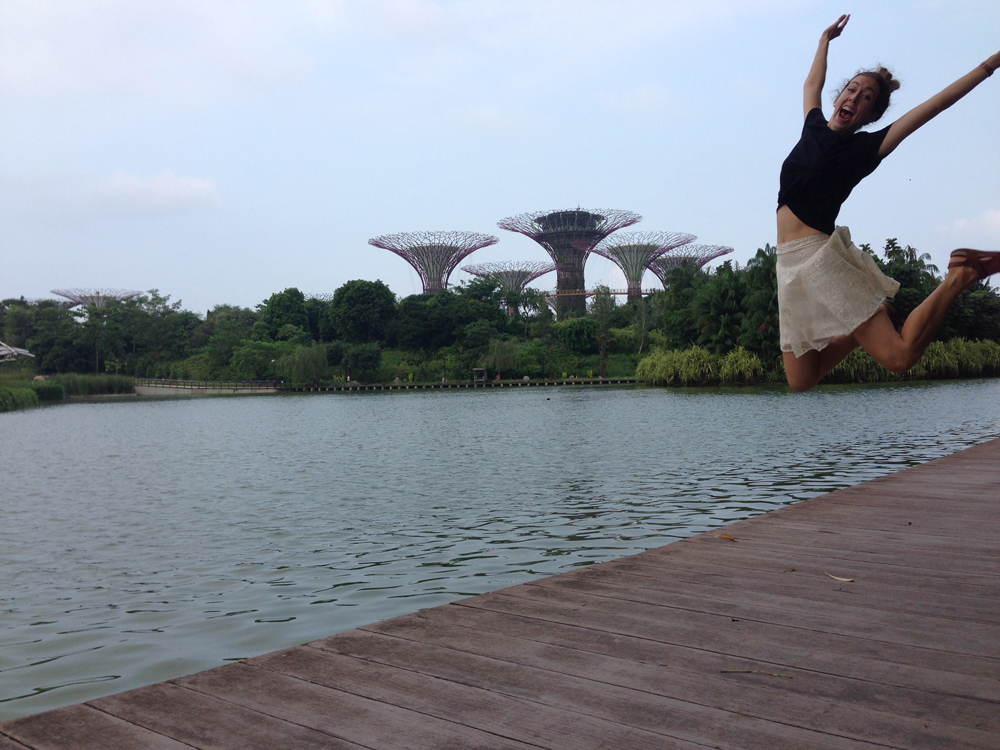 Street Art
I found the biggest concentration of street art in the Malay/Muslim district on Haji Lane. While admiring the incredible colors & designs, I turned the corner and found a group of girls with American accents doing inversions in front of one of the murals. Turns out, one of them is kind of a big deal and teaches all over Asia but is based in Sinapore. Marysia invited me to one of her classes at Pure Yoga and I enthusiastically accepted her offer. I actually ended up doing two classes in a row the following morning; first a moderate Hatha class followed by a class called Upside Down, which is the hardest class I've ever attempted. The main focus was handstands and arm balances. I got a ton of tips from both Marysia and a pretty petite yet bad ass yogi next to me named Sen. The poses seemed almost effortless for her and she had short black hair with blonde streaks and an asian/egyptian pair of eyes tattooed at the base of her neck that stared at me everytime we posed facing the left wall. I was so satisfied with and grateful for the classes and really feel like I made significant progress in my practice.
Public transportation is plentiful and my sister and I took trains, busses, Uber and cabs. My biggest gripe is that stamps and letter boxes are nearly impossible to find here.